Tactical Urbanism / Shared Streets


Rajendra Nagar Mobility Project
Old Rajendra Nagar is home to numerous coaching institutions and aspirant students who come in from all parts of the country. Over the years, parking requirements have visibly taken over streets — obstructing pedestrians and creating a safety hazard. Cars have taken over small parks and gardens forcing children to play on the street alongside fast-moving vehicles.
Global Designing Cities Initiative commissioned AfD to conceptualize design interventions in the neighbourhood to improve road safety and quality of life.

Team
Abhimanyu Singhal
Depanshu Gola
Kamya Khurana (Consultant)
Nimisha Saraf (Consultant)
Sonaali Bhatla (Consultant)

Timeline
3 months

Commissioned by
Global Designing Cities Initiative
Municipal Corporation of Delhi (North)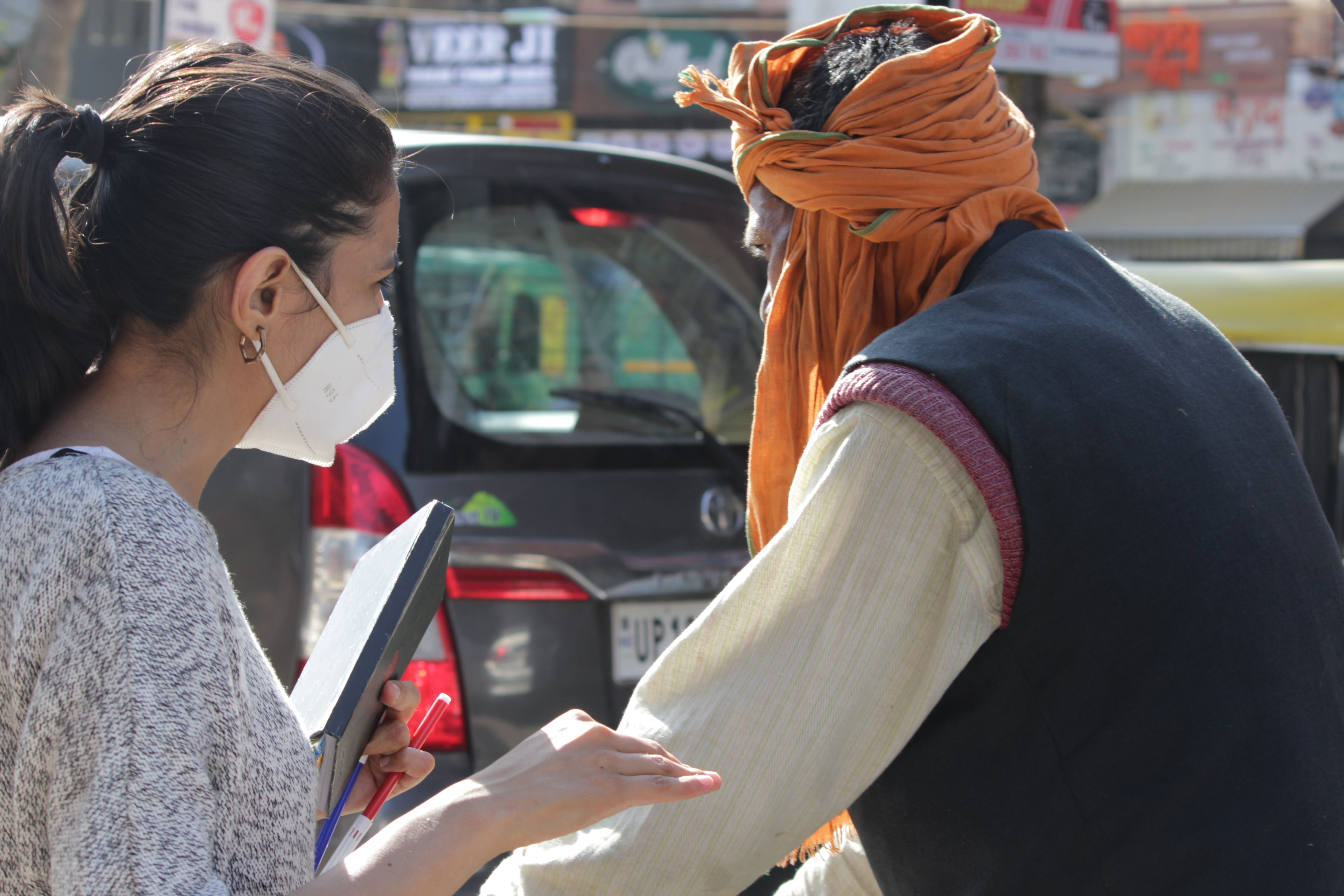 ---
Context


A melting pot of cultures

A diversity of age groups, functions and use cases coexist and flourish in Old Rajendra Nagar. Migrant students cohabit the neighbouhood, enabling a thriving economy of food joints, book stores, libraries and rental income.

The symbiotic relationship between residents and students is most visible in places like Sindhi park and Bada Bazaar market.

---
Field Immersion


What is it like to move around in Old Rajendra Nagar?


Street activities, interviews and focus group discussions were conducted to engage target groups in the neighbourhood. Research probes were directed to understand challenges around road safety, quality of life and mobility choices.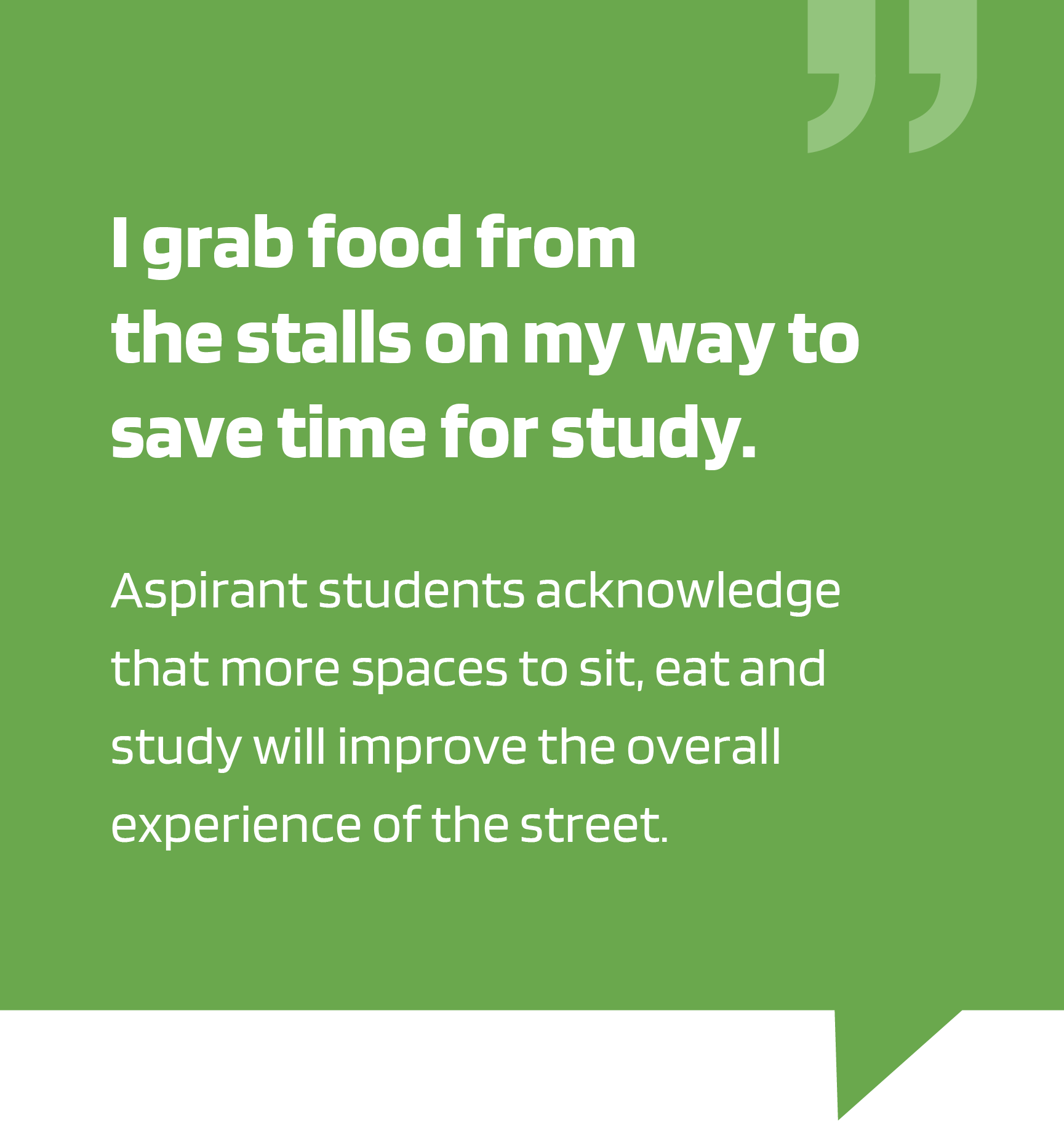 ---
Insight + Response


Shared preference for walking

Both residents and students share a preference for walk to stay fit and save money. However, potholes and parking over sidewalks make it difficult to walk, and bumpy rides on e-rickshaws aren't any better either.

Reprioritising non motorised transport
Narrower lanes and parking management allows for unobstructed footpaths, speed bumps and footpath extensions reduce traffic speed and improve road safety.



---
Insight + Response


Streets as public space

Old Rajendra Nagar has a thriving food culture that services residents, students and visitors alike. Food businesses activate the street and provide spaces for gathering, study and socialization.

Seating furniture, organized vendors and play spaces create a vibrant environment where residents and students gather to socialize and study.

---
Insight + Response


Where do I park my car?
Parking management formed a critical component of the project. The design proposes to regularise parking spaces by street type. Majority of the parking is shifted to the periphery of the neighbourhood to declutter internal streets.
While policy mandates no parking on residential streets, the reality is starkly different for neighbourhoods in Delhi. Access streets contribute close to 50% of the current parking occupancy in Old Rajendra Nagar.

The design employs a super-block approach to propose access streets as one-way corridors. One-way movement enables access streets to provide parallel parking spaces for residents.
---
Design Detail


Interventions by street width and function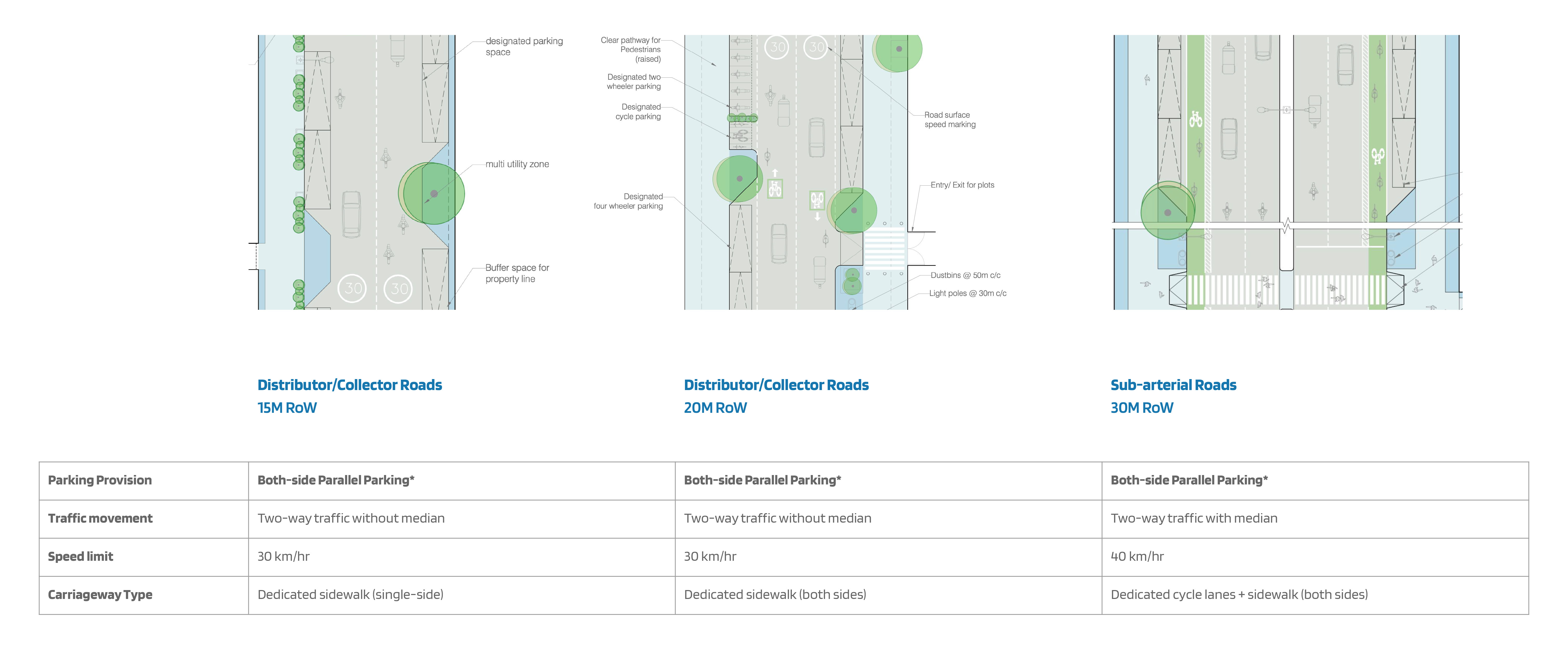 ---
Design Detail


Safe intersections


Vajiram Junction forms a primary point of entry to Rajendra Nagar's Bada Bazaar — a bustling street home to IAS coaching institutes, book stores and food joints. However, lack of sidewalks and safe crossings hamper road safety for pedestrians.

The redesign proposes geometric correction of the junction, reclaiming road-space to maximise pedestrian space and minimise crossing distances.

---